SHRC Virtual Meeting - Department of Labor Overtime Rule 9/23/20
Wednesday, September 23, 2020 (1:00 PM - 2:00 PM) (EDT)
Description
NCTA Safety and Human Resources Council Virtual Meeting
U.S. Department of Labor Overtime Rules
Ben Greenberg | Partner | Goldberg Segalla
Tom Buckley | Partner | Goldberg Segalla
Wednesday, September 23, 2020
1:00pm - 2:00pm
Topic: The Department of Labor's new overtime rules went into effect January 1, 2020. The new overtime rules address exempt and non-exempt employees, threshold salaries for exempt employees, and the special exceptions for Highly Compensated Employees. In this presentation, employment attorney Tom Buckley of Goldberg, Segalla, will discuss the breadth and impact of those rules and their potential consequences, as well as strategies for navigating this developing landscape.
Sponsored by: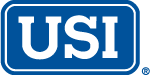 USI has served over 150,000 clients meeting their property & casualty, employee benefit, personal risk and retirement needs nationwide. We have more than 100 years of consulting and brokerage experience through our acquired agencies, with local offices dating back in their communities as far as the late 1800s. USI combines industry leading national capabilities delivered through longstanding, passionate and committed local service teams. https://www.usi.com/
---
NCTA Member Cost: $10.00
Non-Member Cost: $25.00
Cancellations & Refunds:
-If you cancel more than 48 hours before the meeting, fees will be refunded.
-If you cancel within 48 hours of the meeting, no fees will be refunded.
-No shows are responsible for 100% of the meeting fees.
The NCTA Safety & Human Resource Council welcomes guests to attend and learn about the Council.
Sponsors
Webinar Sponsor
Virtual Meeting

Categories
Safety
Human Resources
Webinars