NCTA Webinar: Managing Fraud Risk - Prevention and Detection Best Practices
Wednesday, November 29, 2023 (12:00 PM - 1:00 PM) (EST)
Description
NCTA Virtual Webinar
Topic: Managing Fraud Risk - Prevention and Detection Best Practices
Date: November 29, 2023 Time: 12:00pm - 1:00pm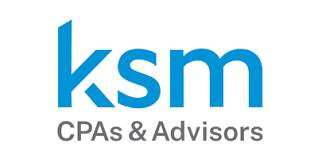 Speakers Jessica Boicourt and Bobby Brown, from Katz, Sapper & Miller, LLP, will discuss managing fraud risk as recently some of the trucking companies have been a target of cyber fraud. They will also cover IT controls, cyber security, among other topics.
Biographies:
Jessica Boicourt is a director in Katz, Sapper & Miller's Technical Accounting Advisory Services Group. She serves as a specialized resource and technical expert helping KSM clients and engagement teams identify and better understand complex accounting and auditing topics by staying abreast of new accounting and professional standards.
Jessica is involved in technical accounting research, firm compliance initiatives, training, and internal quality assurance processes. Additionally, she works with clients to help ensure accurate accounting and financial reporting and verify that strong and efficient control structures are in place across their financial processes. Jessica advises clients in a multitude of industries with a focus on not-for-profit, government, and real estate. She also provides guidance on the intricacies of government assistance programs, International Financial Reporting Standards, and risk-based auditing. Jessica is a member of the Indiana CPA Society and American Institute of CPAs (AICPA), where she serves on the AICPA Private Companies Practice Section (PCPS) Technical Issues Committee (TIC). She currently serves as the secretary of the Pendleton Community Public Library board of trustees. Jessica graduated with honors in business and with highest distinction from Indiana University with a Bachelor of Science degree in accounting and a minor in economics. She also obtained her Masters of Business Administration from Indiana University.
Bobby Brown is a manager in Katz, Sapper & Miller's Audit & Assurance Services Group and is a member of the firm's IT Risk Advisory Services Group. He is primarily responsible for testing and evaluating IT systems and business process controls. Bobby has experience in designing, planning, and testing controls for SOC engagements in various industries, including healthcare, manufacturing, and financial services. He also has specialized experience with IT audits and IT compliance testing focusing on HIPAA, IRS, PCI, FFIEC, and SOX requirements.
Bobby has over a decade of compliance and audit experience. Prior to joining KSM, Bobby worked as an internal auditor and consultant specializing in internal audit, IT audit, and cybersecurity. He received a Bachelor of Science degree in accounting and business management from Manchester University and holds several cybersecurity certifications, including the Certified Information Systems Auditor (CISA) and the Cybersecurity Nexus (CSX) Fundamentals certifications. He is also a member of the Institute of Internal Auditors (IIA) and ISACA. He currently serves as the Board Member of the Indianapolis Chapter of the Institute of Internal Auditors (IIA).
If you have questions regarding this event, please contact Mandy Hemsworth at mhemsworth@nctrucking.com.
---
You must be a member of the NCTA to participate.
Virtual Meeting

Wednesday, November 29, 2023 (12:00 PM - 1:00 PM) (EST)